Notre-Dame Cathedral's 2022 Reconstruction Progress Updates
Never miss the latest updates about Notre-Dame Cathedral's Reconstruction Progress
Sign up below to receive the latest progress updates on the reconstruction and the restoration of Notre-Dame de Paris.
View these exclusive Notre-Dame reconstruction photos
Key Reconstruction Projects Completed in 2021
Two projects are now complete that are key to the next phase of Notre-Dame Cathedral's reconstruction.
On November 24, all of the burned scaffolding surrounding Notre-Dame de Paris was removed. 
Now work can begin on the interior of the cathedral without the risk of the damaged scaffolding collapsing into the cathedral. Next, scaffolding will be built inside the cathedral to protect the vaults and provide support so they can undergo reconstruction. The scaffolding will help buttress the weight carried by the vaults, so construction can continue without risking the integrity of Notre-Dame Cathedral's structure. 
In early December, the Grand Organ was dismantled and removed, a project completed one month ahead of schedule. The Grand Organ's pipes will now be taken for repair and extensive cleaning to remove lead dust that settled in the aftermath of the fire. The restoration work, organ reassembly and tuning are projected to finish by April 2024.
At the beginning of November, Michel Picaud, President of Friends of Notre-Dame de Paris went inside Notre-Dame Cathedral to take a look at the work that was underway. 
Construction Resumes in 2020
On June 8, 2020 construction resumed on Notre-Dame Cathedral after a three-month pause due to the COVID-19 pandemic.
The work is focused on continuing to remove the burned scaffolding that had surrounded the spire. In 2019, the spire was undergoing restoration and was destroyed during the fire on April 15. This cleanup effort should last until September but is subject to change as it is a delicate process to remove 30,000 tubes weighing 300 tons.
At the end of June, Michel Picaud, President of Friends of Notre-Dame de Paris was able to go inside Notre-Dame Cathedral for the first time in over a year. 
Official Decision About the Spire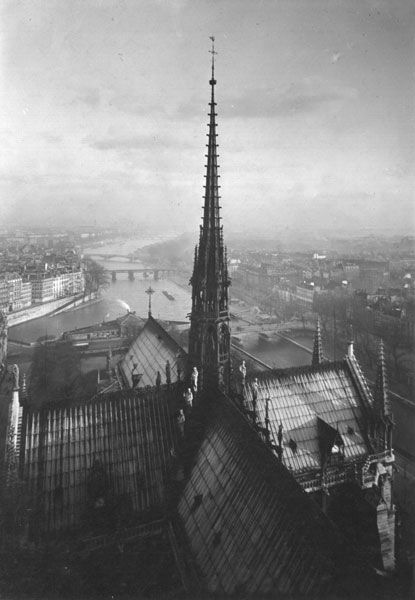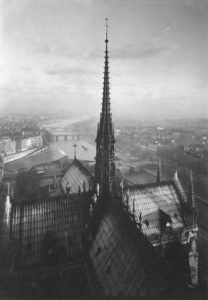 On July 9, 2020 the chief architects of Historical Monuments presented restoration plans for Notre-Dame Cathedral to the National Commission for Heritage and Architecture (CNPA), the advisory council that handles important restoration projects in France.
The study presented plans to respect the previously existing structure of the cathedral and to restore the monument to its last complete, coherent and known state.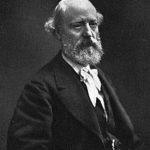 This includes rebuilding a spire identical to the one designed in the 19th Century by architect Eugène Viollet-le-Duc, returning the cathedral's appearance to how it existed before the fire of April 15, 2019. Rebuilding efforts will also use original materials, like wood for the roofing. The report states that these restoration measures will ensure the authenticity, harmony and coherence of this masterpiece of Gothic architecture.
CNPA unanimously approved the architects' recommendations that Notre-Dame Cathedral be restored to its prior state. The French President Emmanuel Macron also shared his approval for this decision.