What did the Choir Look like?
If you've ever visited Notre-Dame Cathedral, you must have noticed the many statues that adorn its interior. Looking specifically at the choir – the area of the cathedral designed to accommodate the liturgical singers between the nave and the altar – the statues represent many things; some commemorate saints, depict biblical events or pay homage to French monarchs. But none are as prominent as the statues that surround the high altar in the apse at the end of the choir.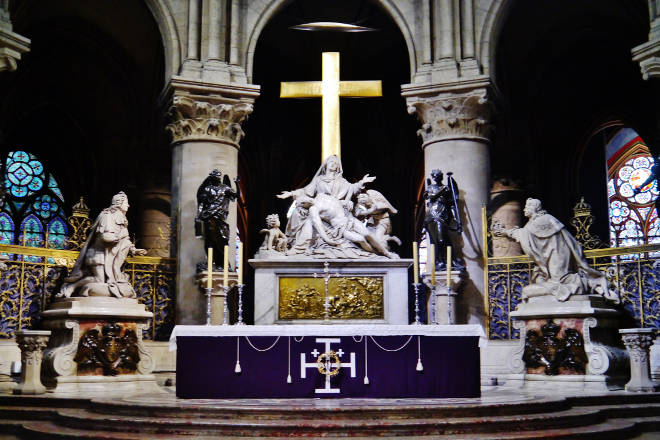 The Descent from the Cross stands directly behind the high altar and is flanked on either side by kneeling statues of Louis XIV on the left and Louis XIII on the right. Thankfully, all three sculptures survived the fire on April 15, 2019 relatively unscathed, despite one of the rib vaults collapsing a few dozen feet away.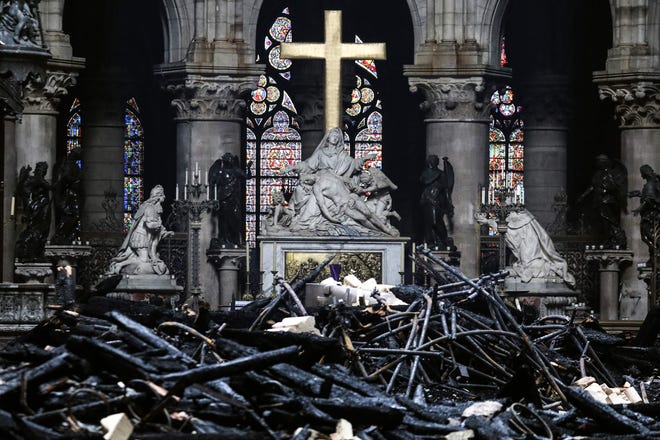 History of the Choir Statues
The most famous statue in the choir, the Descent from the Cross, or Pietà, is recognized worldwide. Positioned in the center directly behind the high altar, this statue was crafted by Nicolas Coustou, a French sculptor, in the late 1600s to early 1700s. In 1676, at the age of 18, Coustou moved to Paris to study sculpture under his uncle, C. Antoine Coysevox who presided over the Royal Academy of Painting and Sculpture. He and his uncle later went on to work at the palaces of Marly and Versailles.
Both Nicolas and his younger brother Guillaume were renowned sculptors and directors of the Royal Academy in Paris. Guillaume also served as the royal sculptor for Louis XIV and Louis XV. The Coustou brothers and their uncle regularly collaborated on works together. King Louis XIV commissioned Nicolas to create the Pietà, and he also asked Guillaume to sculpt the king's father, Louis XIII. The depiction of Louis XIV was created by their uncle, C. Antoine Coysevox. The grouping is one of the few examples of the family's work that survived the French Revolution unharmed and in its original location.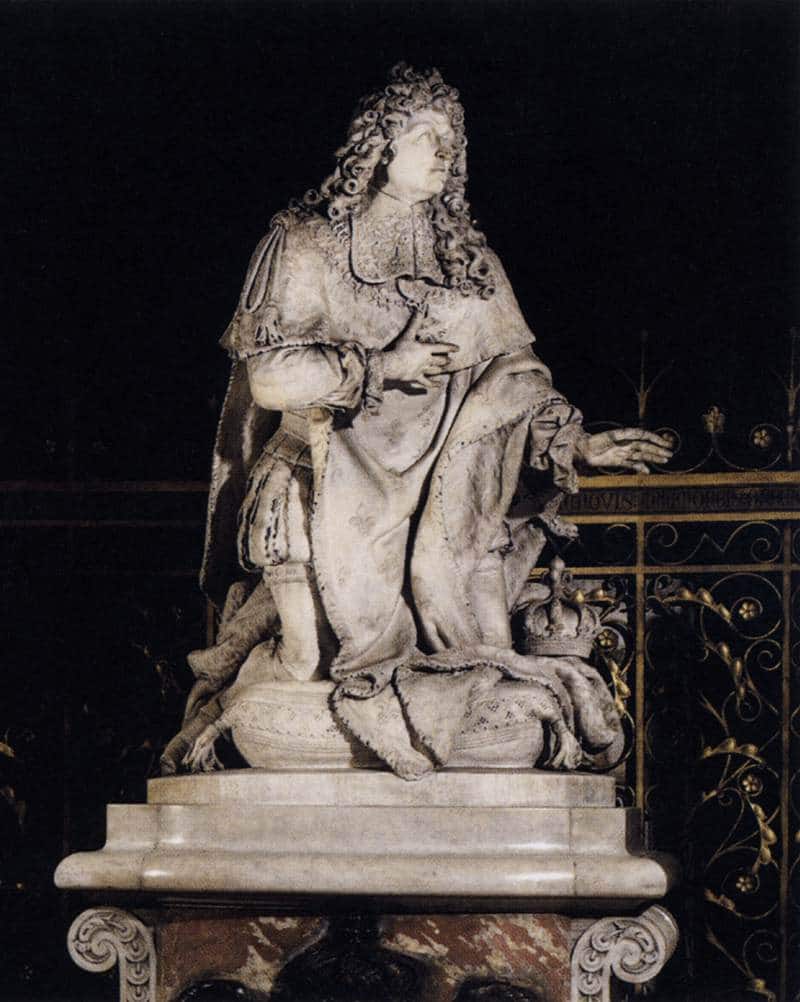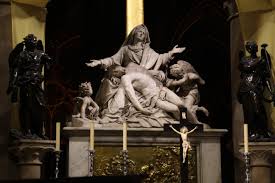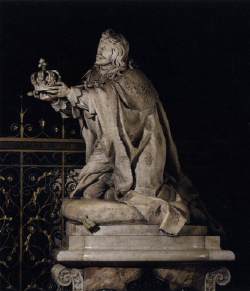 Next Steps for Notre-Dame Cathedral Choir Statues
In 2021, the restoration works include plans to address the safety and integrity of these three important statues that surround the high altar in the choir. To begin, each statue has been encased in a wooden box. This will serve two purposes: the first is to protect the statues from falling debris while the rib vaults above undergo reconstruction; and the second is to create an environment where each statue can undergo its own restoration. Then the restoration work will begin once the lead cleaning is finished inside the cathedral. This work will be ongoing in 2021 and we will keep you updated on the statues' progress!
Sign up for Friends of Notre-Dame de Paris' newsletter to stay up to date on the latest news throughout the year.
Donate today to support the restoration of the choir statues!