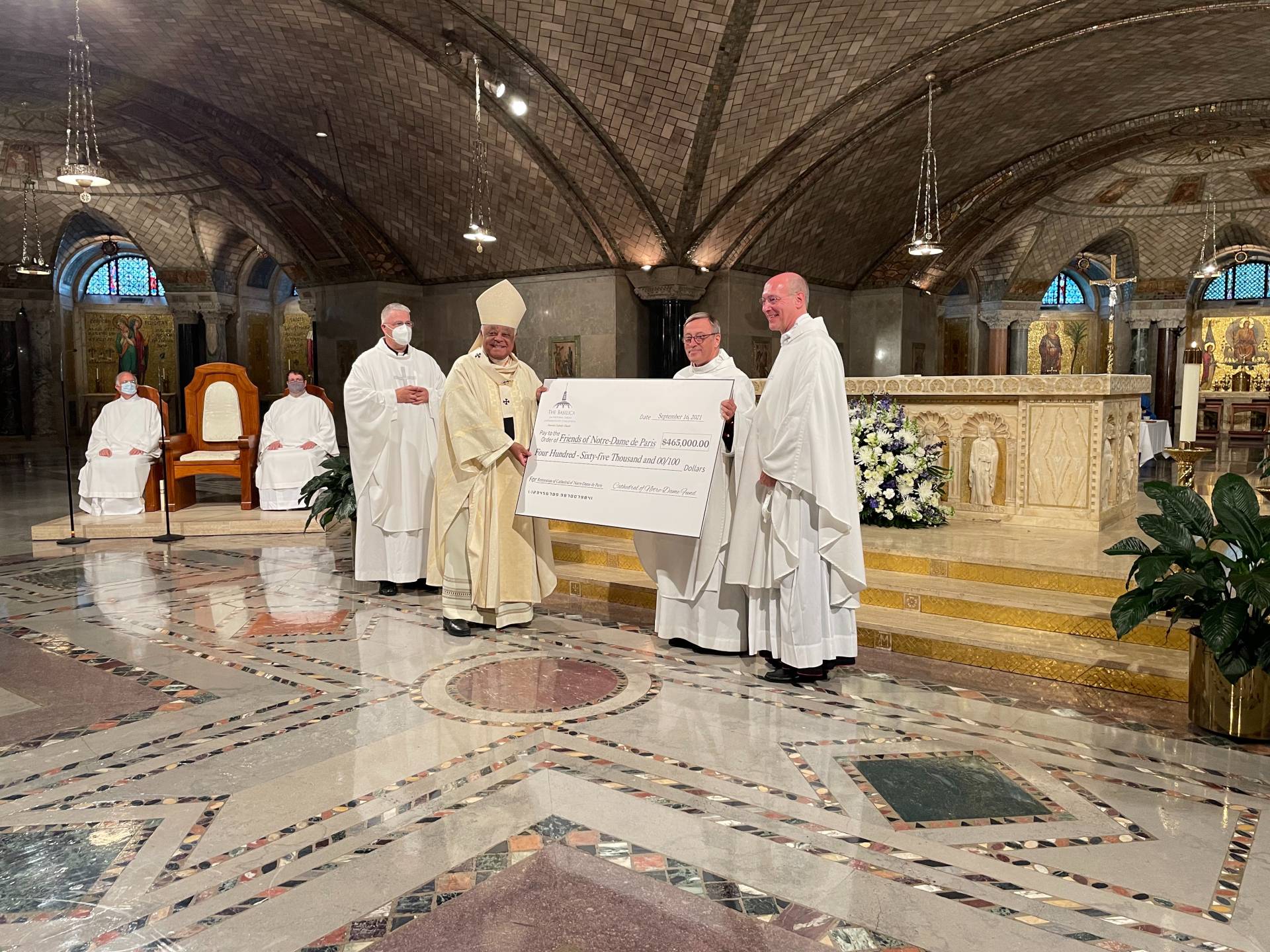 On September 16, 2021, a special Mass in honor of Notre-Dame Cathedral in Paris was celebrated at the Basilica of the National Shrine of the Immaculate Conception in Washington, DC. The Mass was also an occasion for the Basilica of the Shrine to present Notre-Dame Cathedral with a check of the funds collected to rebuild and restore Notre-Dame Cathedral in Paris in the aftermath of the fire.
The evening of the fire on April 15, 2019, the National Shrine posted a special online collection page on its website to facilitate donations to support the restoration of the iconic cathedral in Paris. Both are dedicated to Our Lady/Notre Dame, the Virgin Mary. Within 24 hours, more than $35,000 was donated to the fund by supporters across the United States and around the world.
During the special Mass in September, His Eminence Wilton Cardinal Gregory, Archbishop of Washington, presented a $465,000 check to Monsignor Patrick Chauvet, the Rector of Notre-Dame de Paris to support restoration efforts.
In the evening following the Mass, a small cocktail reception hosted by the Ambassador of France to the United States Philippe Étienne took place at the Ambassador's Residence. In addition to Monsignor Chauvet, the Mass and cocktail reception were attended by Michel Picaud, President of Friends of Notre-Dame de Paris and André Finot, Communications Officer for Notre-Dame Cathedral.
Link to watch the special Mass: